What a cliff hanger...sheesh!! Sorry about not posting here in like forever. See the funny thing is, I've been doing new things, just not sharing about them.
So you may wonder what dragged me back to my lo full neglected blog. Well just a gift for you...my faithful (and possibly non-existent) followers. It's time to CELEBRATE another
CATSCRAP CATWALK
Yup that means Pahhhrrty Pahhhhrttty Pahhhrrrty...CatScrap style. Yup chats, challenges, games, Prizes, Prizes, Prizes. Now just so you know (and because I have you held captive and I made the graphic...) I will post this first:
Now on to the free stuff. These are my finished layouts with the Spring Catwalk:
I used Little Butterfly Wings Springalicious Templates; Fiddlette Design's Spring-A-Ling-A-Ding-Dong; and Julianna Kneipp's Wish You Were Here kits.
This is for the Six Word Memoir Challenge (you should so google this project. So cool.) and used Spring-A-Ling-A-Ding-Dong by Fiddlette Design; Vintage Blooms and Schmootzy Alpha (older product) by Nancie Rowe Janitz.
and Finally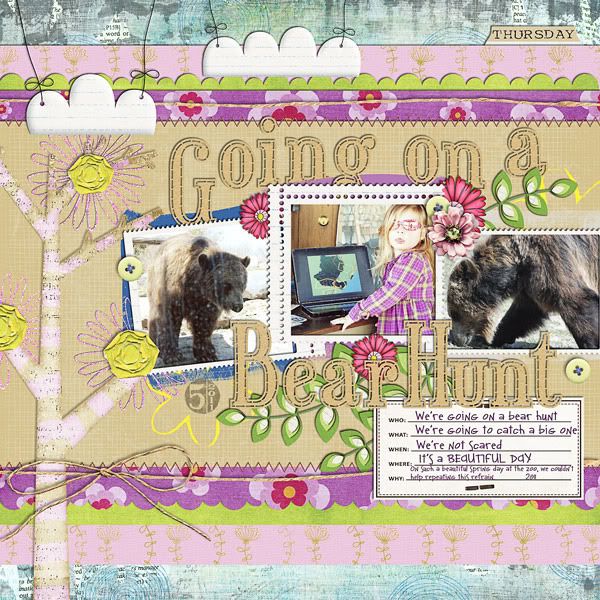 Using Flying High by Torta Gialla; Spring-A-Ling-A-Ding-Dong by Fiddlette Design; Wish You Were Here by Julianna Kneipp; Spring Fever by Nancy Kubo; Altered 365-May by Something Blue Studio; and Fresh Alpha by Creashens. And yes...this is your QP!!
You can downloaded it RIGHT NOW here:
http://www.box.net/shared/30a0j11evl
And just cause I you know I love ya...and Nicole wanted to share too...Here is ANOTHER beautiful QP -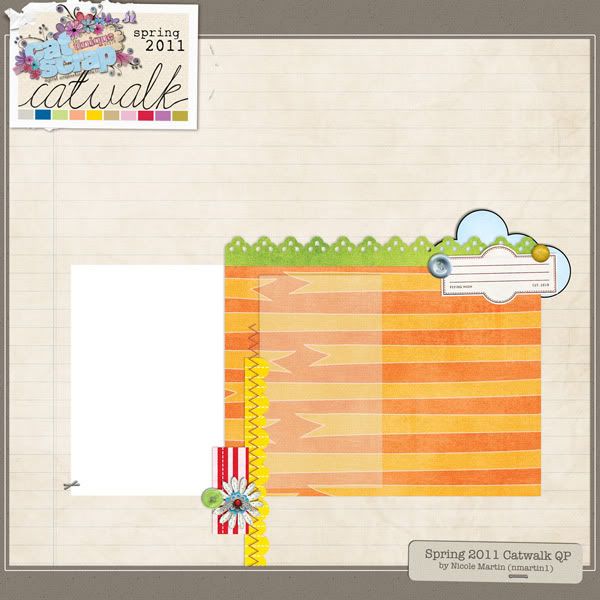 She used the gorgeous kit by Torta Gialla Flying High.
You can download this lovely here:
http://www.box.net/shared/gnm91jr598
Now you can head on over to Tanja's blog:
http://thundersscrapblog.blogspot.com/
to keep on Hoppin'.
Super hope you enjoy all the Catwalk has to bring your way!! Keep checking out the CatScrap
blog
/
forums
to keep updated!