It Is Done --
I have finished my
Traci Bautista's Doodles Unleashed
class at Strathmore. And I have to say it was SUCH fun!! I've always loved doodling but it's really been educational to push them to all new limits.
This last lesson started with making the background for the final piece. Basically it was starting out with writing on the page, coloring it up with acrylics and then throwing in some cool texture just for the fun of it. Well color and I were in perfect harmony that day. I am not usually a red person, but for some reason it totally called to me and oooooh yay.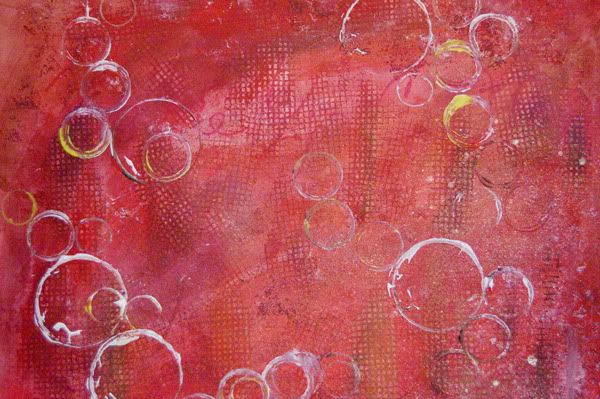 Now I was not as prepared as Traci with my texture stuff, but yay for me for saving some dry wall tape. I also grabbed some tin foil, crinkled up which created some of the grungy goodness. Yes. I am so in love with this, I definitely took the time to photo it for some digital fun.
The next lesson was about doing a face. So terrified. I mean, I have had lessons on this but in like Middle School. So I practiced :):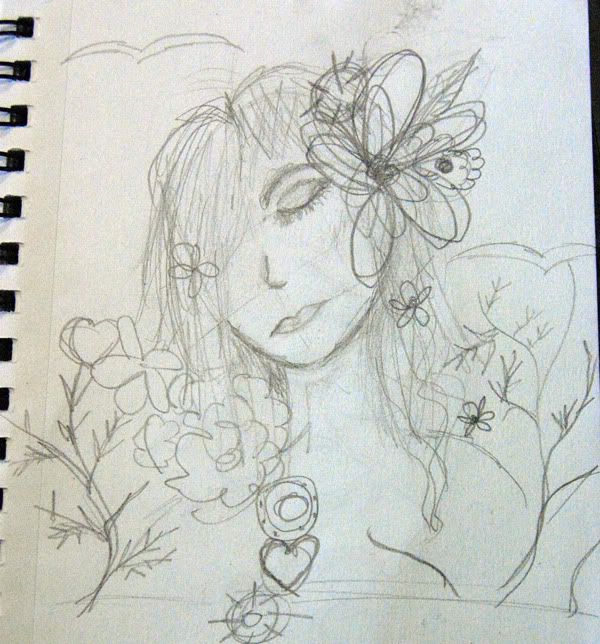 The next step was truly scary...paint on the background I love.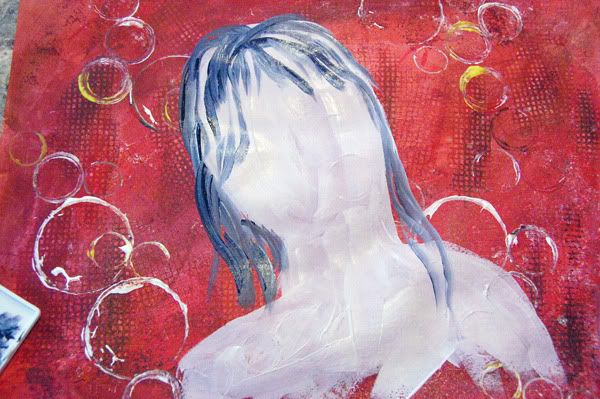 That took guts let me tell you!
Then it was modge podging the doodles -- Complicated in it's own right since the flower over her ear was to big and needed to be cut up: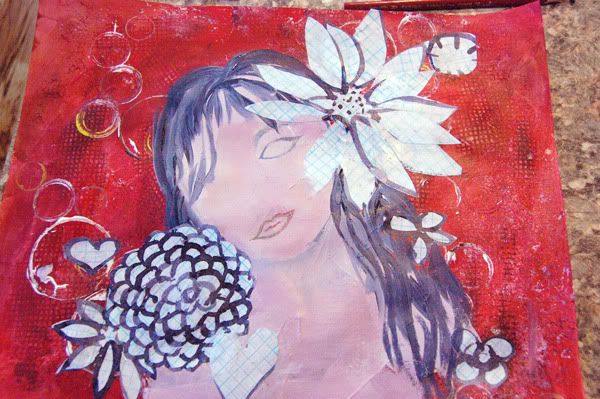 Oh and I must have done the mouth like 15 times! Loved the eye here, but the mouth was buggin me. Next was to add details (and redo the mouth again!)
At this point I stopped playing with it for a day and then when I got back from grocery shopping, I realized the eye looked really odd. Like it is suppose to be open but maybe she is possessed. I like the lips though.
The next day it was time to get out the markers and pencils for final touch ups. This is really the funnest part of all and the most low stress. Doodling is my friend :). And ta da -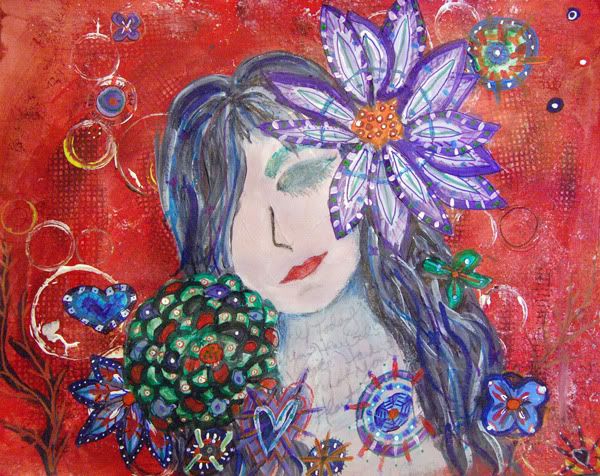 I do like the eye better but it's still not my favorite. If anybody has any ideas on how to fix it, let me know!