Are you ready??? For another scrapping fete???
Cause one of my favorite CatScrap events is happening right now. This very weekend!!
CATWALK - Whoooot Whooooot
But you probably know that right? That's why you are here. You followed Suzanne's blog to mine? And now you want your reward. Ahhhh...but it's not that easy. First I must remind you of the awesome CatWalk sale and invite you to join me for a CatWalk Chit Chat: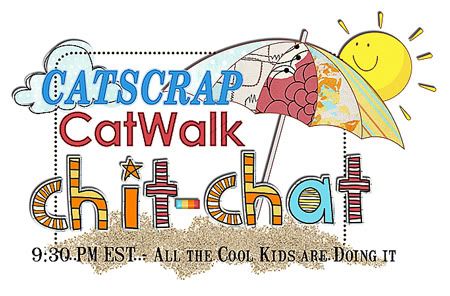 Yup that's right. Be a cool kid and come join us. I will be hosting WITH prizes!!
If you are wondering what time this is in your neck of the woods, check out this cool time converter,
click here
.
And then I must entertain you with my stunning pages!
First one - Summer Go Go (Whew is it fall yet? Just kidding!)Using Lynne Marie's Bikini Season, Syrin's Summeresque, Ju Kneipp's Summer Time and Natalie Martin's Chunky Sorta Cardboard Alpha and Over the Rainbow.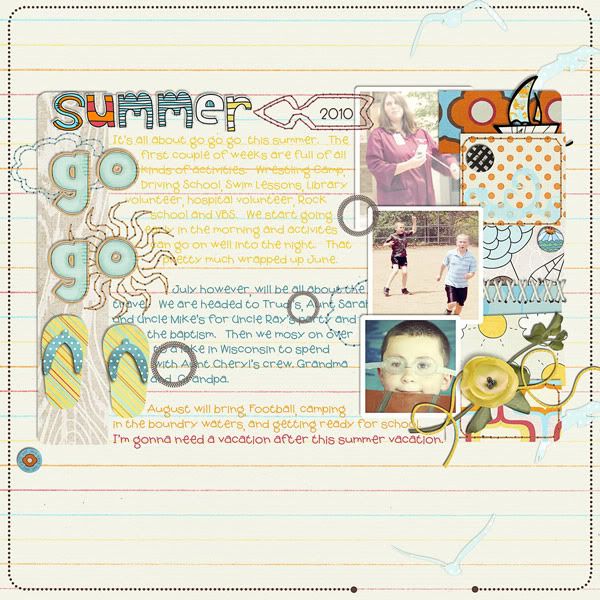 And Dishtraction using Lynne Marie's Bikini Season and Natalie's Citrus Burst Paper and Chunky Card Board Alpha.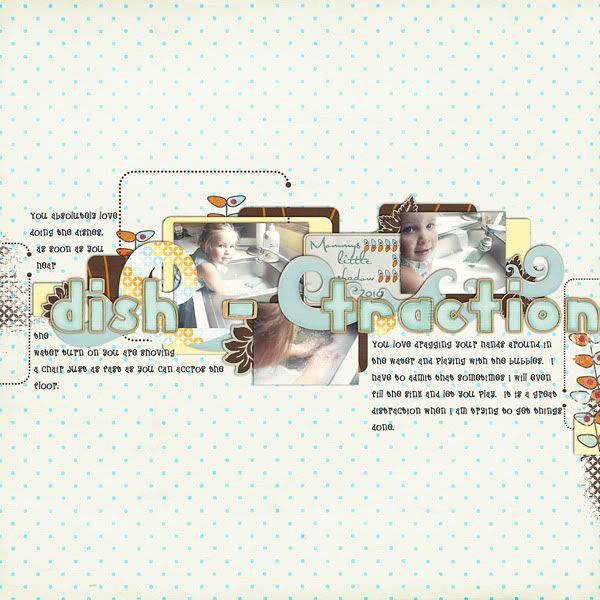 Were you entertained...alright now you have earned your reward. Here is your QP.
Download has Expired
Hope you enjoy it.
After you download run along to
Jess's Blog
and grab your next QP. Hope to see you at the CHIT CHAT!!