Project Life Week 4-Lots of Pictures
Did you ever think you would see me so soon? Well okay...a little secret...I did these two weeks almost simultaneously. It's okay to do that right? Well it worked for me.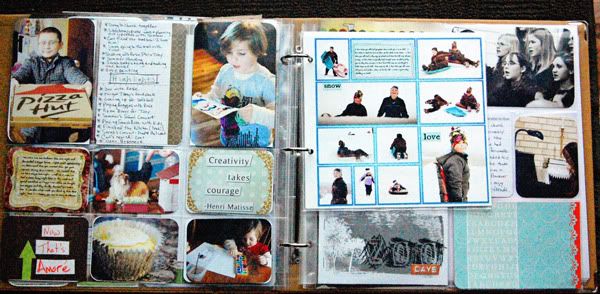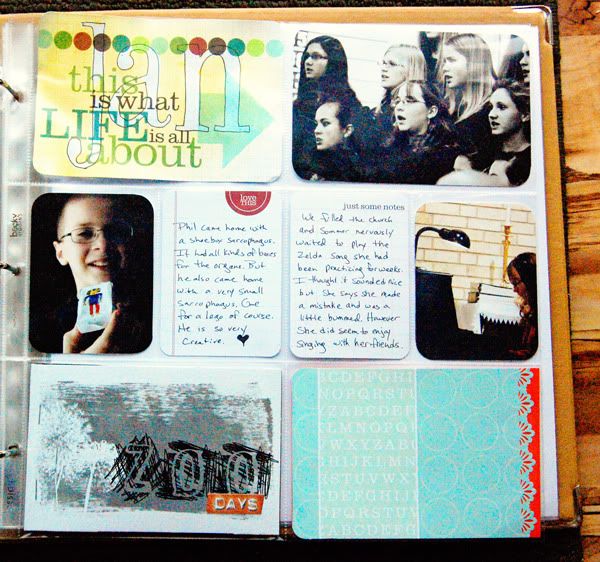 And this week brought a whole new crazy challenge...what to do with too many photos. I know...jealous right? It doesn't usually happen this way. But this week I had two events happen that I took lots of pictures. So I applied not one but two solutions...
Solution one - I made a little mini album. We actually go to the zoo lots of times throughout the year, but this does not mean that I don't want to remember all the fun things we do there. However, this is project life...and I wanted to keep this so super simon. So basically I added a little lineage and words to a 4x6 picture, added a cover, stapled the whole thing and called it a day.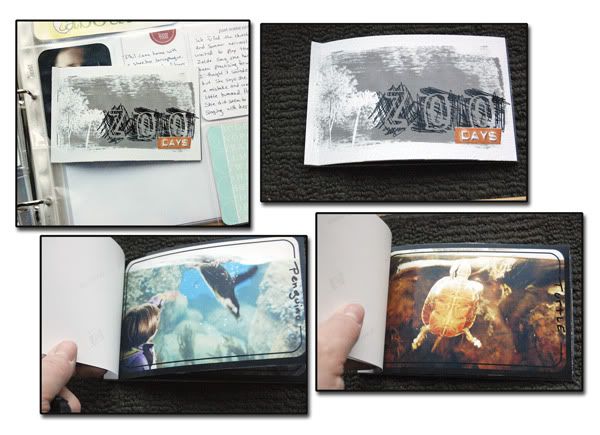 The best part is how much Rosie adores her little book!
Second solution is to make a collage. One thing I adore about this solution is that because I am adding an insert in the middle, I have both the back and front to fit photos. In total, I had 21 photos! Going for simple simon again...I did grab a basic block template (which I modified a tad). The words and paper are from Karah Frederickson's
Chi Chi Chilly Mini Kit
. Using one digital kit that coordinated and a template really made this process fast fast.