Project Life and Other Awesome Endeavors
I have been busy busy. As maybe you can tell by the lack of postings. First off, I want to show off my Project Life week 5. Sure it is late, but what else have you come to expect from me. No trick ponies this time. I'm trying to catch up (well and play with other things :)).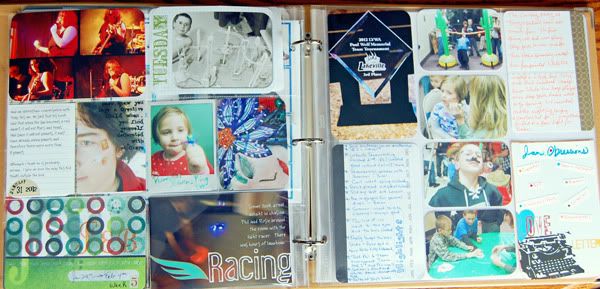 Just so you can maybe squint and read some journaling (maybe....):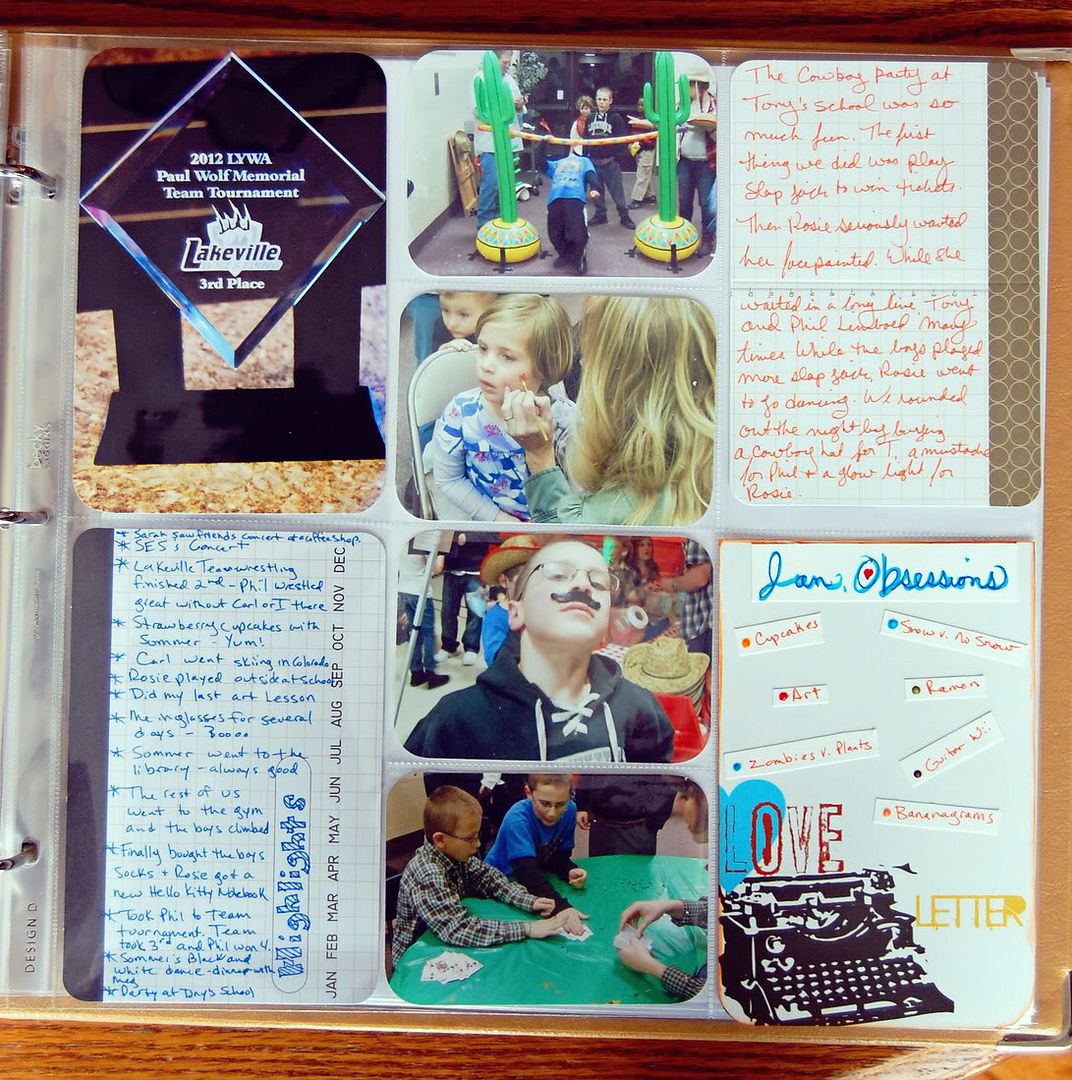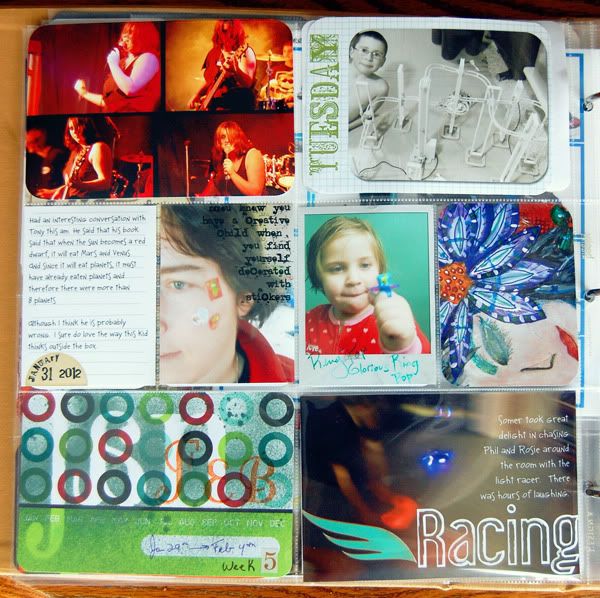 One of the things I have truly enjoyed for this project is being able to use my old stash of digital goodies. See that RACING and the Flame thing next to it. Isn't that cool!! Both are by
Chere Kaye Edwards
(whom is just one of the nicest!!). That flame thing is from the coolest kit called Superfly!! So much fun!!
Anywhooooo...the real reason I am late is that I have a artist crush...on
Balzer Design
annnnnnd she has this super cool stamping class. (If you want to join in...you will find the link to her classes on her blog. It's fun!! It will make you Happy!!) Well I am just one of those people that have to make things super hard, and super mine. So taking a stamping class was right up my alley!! And let me show off a little of what I have been doing:
Lesson 1:
Made this with them:
Lesson 2:
Yeah I haven't made anything yet. But I love them anyway and have plans...no time...just plans.
Lesson 3:
Made this:
Yes. That is a paper layout. And yes....I am super proud of myself. There are 3 chevron's used...the bottom and top edge, and these two beauties: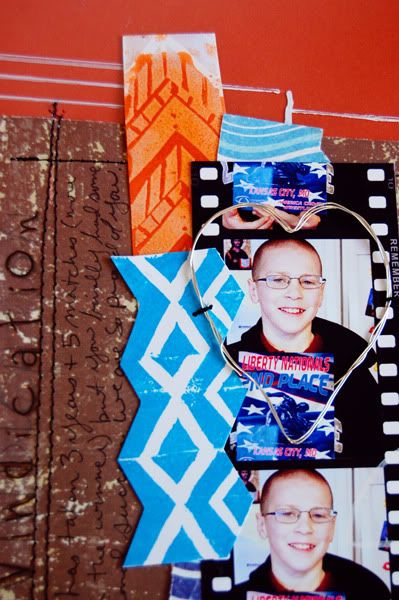 Well and of course I am super proud of my son too. #2 in a National Competition ROCKS. Not easy folks. Definitely worthy of a paper layout!!!
Are you still there? Thanks for looking!